Posted November 21, 2016
Domsjö Fabriker invests about SEK 30 million ($3.2 million) in a new packing line for lignin. The equipment is expected to be put into operation in August 2017, as the company says in the press release received by Lesprom Network.
"This investment is a further step in the development of our Biorefinery. We are delighted that our owner, Aditya Birla, sees our potential and want to continue to drive development together with us in Domsjö," comments CEO Lars Winter.
The Biorefinery Domsjö Fabriker manufactures in addition to cellulose and lignin bioethanol. The lignin is packaged in bags of 600 kg. Now is the next step in the evolution, a new packaging line that makes it possible to extract the lignin in small bags of 25 kilos.
To be able to get into these new markets as soon as possible Domsjö Lignin will be available in 25 kg sacks by the end of this year. However, it will be possible to buy smaller sacks earlier but it has to be with some months of repacking.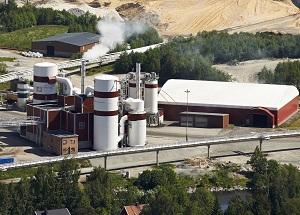 The new packaging line does not fit in the existing premises so a new venue will be built next to the current one. The machinery consists, among others, of a robot installed for lifting the bags from the conveyor belt to a pallet.
The two lignin driers at Domsjö Fabriker currently has a total capacity of 120,000 tonnes of dried lignin per year. The new packaging plant will have a capacity of nearly 50,000 tons per year. Both the two driers as well as the two packaging facilities will run in parallel, i.e. the lignin will be packed in bags of both 600 kg and 25 kg. The main warehouse of lignin will continue to be in Lübeck.