Posted November 30, 2016
Mr Esa Härmälä, the previous CEO of the Finnish State Forest Enterprise Metsähallitus, will act as European Forest Institute's (EFI) Special adviser and facilitate the process of arranging the international Bioeconomy Investment Summit to be organised by EFI in December 2017.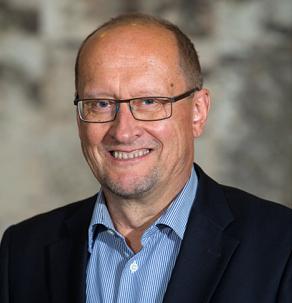 Mr Härmälä has held several leading positions related to forestry and agriculture, such as the CEO of the Finnish State Forest Enterprise Metsähallitus, Director-General of the Energy Department at the Ministry of Employment and the Economy as well as Director General of European Fertilizer Manufacturers Association in Brussels. In 1994–2006, he was President of the Central Union of Agricultural Producers and Forest Owners (MTK).
Mr Härmälä has also worked as a member of the EC accession negotiators delegation for Agriculture and Fisheries in the Ministry for Foreign Affairs, and as Special Adviser to Prime Minister Esko Aho on economic affairs. In addition, he has worked as an expert at Finland's EC Representation in Brussels.
"Mr Härmälä's extensive network and experience is crucially important to EFI as we begin to implement the new EFI Strategy, which goes beyond the traditional forestry boundaries," says EFI Director Marc Palahí.
European Forest Institute is an independent non-governmental organisation conducting European forest research.