Posted November 9, 2018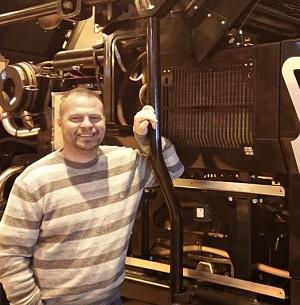 Mikko Laurila has been appointed Vice President of Sales and Marketing at
Logset Oy
, with Europe and Russia as his areas of responsibility. Laurila is a member of the company´s management team.
Pascal Réty is Vice President of Sales and Marketing, with North- and South America, Asia and Oceania as his areas of responsibility. Réty is also a member of the management team.
Laurila started working for Logset in the end of October 2018. He has several years of experience with forest machines and he has previously worked in international sales and marketing at companies such as Ponsse and EcoLog.
Logset is a forest machine manufacturer producing CTL solutions.