Posted February 14, 2018
SVEZA Group launches a new product SVEZA Laser. New product developed specially for diemakers and meets key requirements of the industry. Two grades – SVEZA Laser Standard and SVEZA Laser Premium- are available, as the company says in the press release received by Lesprom Network.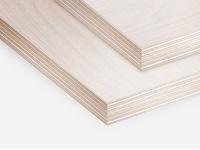 Following die cutting industry requirements (IADD recommended specifications), SVEZA Laser Standard features tight thickness tolerance, laser compatible glue and consistent flatness of the panel.
In addition to meeting key industry specifications SVEZA Laser Premium features ultimate flatness and best quality veneers with minimum defects for both face and core. For the die makers who require highest quality standards.
Sveza is a modern, fast-growing group of companies, one of the leading players in the woodworking market.