Posted March 13, 2018
Solenis has launched its new Tapestry℠ Yankee Coating Solutions to help tissue makers produce a consistently reliable Yankee coating while improving manufacturing performance and controlling operational costs.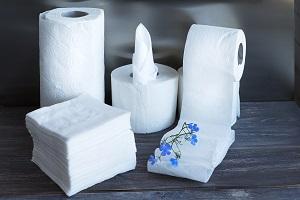 The new Solenis Tapestry Yankee Coating Solutions offering includes a family of advanced chemistries and technologies, a team of application and field service specialists experienced in optimizing Yankee coating properties, and R&D support focused on tissue-making science and innovation.
"Tissue makers face consumer demands every day — demands for softer, stronger and more absorbent products," said Richard Cho, global marketing director, Tissue and Towel. "The Yankee cylinder is critical to meeting these demands, but difficulties with Yankee operation can affect manufacturing productivity, product quality and, in some cases, asset life. The new Tapestry Yankee Coating Solutions from Solenis can help tissue makers overcome these challenges."
A reliable Yankee coating is essential for the efficient operation of a tissue machine, yet many mills struggle to achieve and maintain high performance due to inconsistencies in temperature, moisture and/or other operating conditions. The Solenis Tapestry Yankee Coating Solutions include the most advanced chemistries on the market to optimize Yankee performance.
Solenis is a leading global producer of specialty chemicals.