Posted November 20, 2017
Sulzer appoints Jill Lee as CFO and member of the Executive Committee, effective April 5, 2018. Jill is currently Group Senior Vice President and Head of Next Level Program Management of ABB Ltd., the company says in the press release received by Lesprom Network.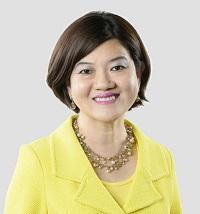 She will replace Thomas Dittrich, who has decided to leave Sulzer for a professional opportunity. Thomas will remain with Sulzer until March 2018 and will close out the accounts and take part in the 2017 financial results announcement scheduled for February 28, 2018. Jill Lee will remain a Board member of Sulzer until the April 4 General Assembly but will not stand for re-election.
Jill Lee has been a Board member of Sulzer since 2011 and the Chair of the Audit Committee since 2016.
Sulzer, headquartered in Winterthur, Switzerland, since 1834, specializes in pumping solutions, services for rotating equipment, and separation, mixing, and application technology.