Posted May 22, 2018
The 500th case to utilize Valmet iRoll technology took place at SsangYong C&B, one of the biggest tissue producers in South Korea. Valmet analyzed the nip loading and performance of their press equipment under dynamic conditions using its portable iRoll technology, as the company said in the press release received by Lesprom Network.
Valmet iRoll technology and a Valmet press roll cover upgrade enabled SsangYong C&B to improve tissue dryness and felt profiles on their TM 4 machine, as well as to save energy and increase the machine's speed.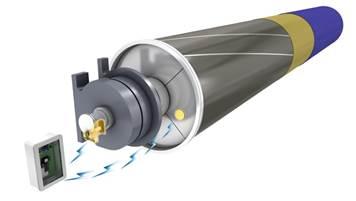 The dry content and profiles improved, leading to energy savings through 5% less steam consumption. More energy savings came from a 5 percent decrease in roll drive loads. The machine speed increased by up to 30 meters a minute.
The iRoll product family is an advanced toolset for optimizing the efficiency and nip profiles of papermaking lines. Valmet's iRoll technology provides accurate online profile measurement and process control opportunities in press, sizer, coater, reel, and winder applications.
iRoll is part of Valmet Intelligent Roll Solutions, which offer a unique combination of Valmet's proven roll products and expert services. These technologies provide paper-, board- and tissue-makers with fast, sensitive online measurements, condition monitoring, data analysis, remote analytics and profile control applications - combined with Valmet's expertise and process know-how.
Valmet is the leading global developer and supplier of process technologies, automation and services for the pulp, paper and energy industries.