Posted November 30, 2016
The rebuild of Atlas Holdings' plywood facility is complete. Winston Plywood & Veneer, part of New Wood Resources, is officially up and running. An idled plywood mill was completely destroyed by storm in Louisville, Mississippi, as the company said in the press release received by Lesprom Network.
Winston Plywood & Veneer produces and distributes commodity sheathing and specialty panels serving the construction, furniture and DIY end markets in North America.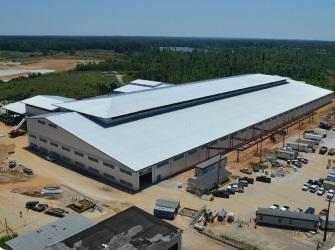 The mill's over 200 associates will be producing stress-rated veneer, plywood for the treated markets and Furniture Grade Plywood for the upholstered furniture market.
The company is ultimately expected to achieve annual sales of 400 million square feet of specialty and commodity products – a near doubling of the facility's capacity.
Winston Plywood & Veneer is an operating company of New Wood Resources LLC, an Atlas Holdings company. The new facility in Louisville, Mississippi will be one of the most modern and efficient mills in North America.