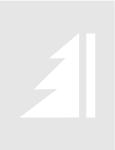 Influence of the financial crisis on the sawnwood market: analysis of results, forecast for 2009
Market researchDecember 2008In English
Influence of the financial crisis on the sawnwood market:
analysis of results, forecast for 2009
Research study language: English
Date of issue: December 17, 2008
Pages: about 25-30
Format: online, PDF
English version price: 700 EUR
Contents:
Summary
Major macroeconomic indicators development forecast for 2009: GDP, inflation, banking system
Production output and export volumes in 2008, forecast for 2009
Analysis of Russian production price changes in 2008
Analysis of major sawnwood producers activity in 2008
Investments into sawnwood sector: review of announced, implemented and postponed projects
Analysis and development forecast of major consuming sector
Analysis of product demand on markets worldwide: European, Middle-Eastern, Asian markets
Sawnwood market development models: pessimistic, optimistic and average
Related products
Market researchJuly 2018Lesprom NetworkIn Russian

€250

Market researchApril 2018Russia120 pagesLesprom NetworkIn English

€1 300

Market researchApril 2018Russia25 pagesLesprom NetworkIn Russian

€300

Market researchMarch 2018Russia120 pagesLesprom NetworkIn Russian

€950

Market researchJune 2017Russia25 pagesLesprom NetworkIn Russian

€170

Market researchApril 2017Russia150 pagesLesprom NetworkIn English

€1 150

Market researchMarch 2017Russia150 pagesLesprom NetworkIn Russian

€800
Have a question?
You need tailored market research?
Why choose Lesprom Network?
Large selection

More 15 years of wood markets research

Trusted by the best

Leading companies in the woodworking industry buy their research from us
Our clients