Posted 十月 10, 2016
American Eagle Paper Mills unveils new boiler at its mill in Tyrone, Pennsylvania. The new Babcock and Wilcox natural gas boiler replaced the old, 1957 coal-stoker fire boiler. The $8 million boiler was an update to technology as well as the systems of the Mill. The new boiler eliminates continuity risks, ensures compliance and cuts operating costs, as the company says in the press release received by Lesprom Network.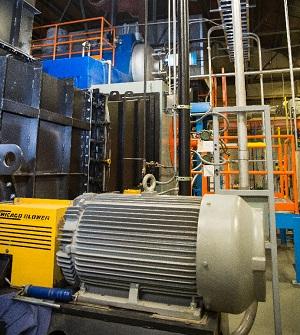 In addition to the boiler, AEPM installed and built a new $3.5 million 50,000 ft. warehouse and installed two cut-sized copy machines that cost $2.5 million. The overall updates to AEPM will assist in American Eagle Paper Mills' continued success and overall, the newly instated technology was nearly a $15 million capital investment over the past three years.
American Eagle Paper Mills is a leading paper mill based in Central Pennsylvania. The company produces the world's finest quality, process chlorine-free paper products from recovered fibers.