Posted 九月 16, 2016
International technology Group Andritz has received an order from JSC Volga in Balakhna, Nizhegorodskaya oblast, Russia, to deliver a complete state-of-the-art ATMP (Advanced Thermo-mechanical Pulp) line, which will process 100% spruce for the production of soft wood pulp. Start-up of the new line, which will be combined with existing equipment, is scheduled for 2019.
The order comprises the supply of the chip washing system, pre-treatment equipment, an Andritz TX68 high-speed high-consistency refiner as a first refining stage, two Andritz TwinFlo low-consistency refiners as second refining stage, as well as the integration of an existing low-consistency refining system as third refining stage.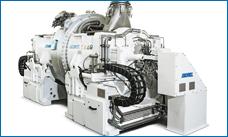 The powerful TX68 with large refining zone delivers the highest throughput available in a single machine. The existing groundwood pulp reject system will be upgraded and integrated into the new ATMP system as reject line. The new ATMP plant will be the world's largest single-line thermo-mechanical pulping system for softwood with a capacity of 850 admt/d.
JSC Volga is one of the leading newsprint manufacturers in Russia and Europe and solely uses TMP technologies for producing pulp which is fed to the newsprint paper machines.
Andritz Pulp & Paper is a leading global supplier of equipment, systems, and services for the production and processing of all types of pulps, paper, tissue, and cardboard.