Posted 八月 9, 2016
International technology Group Andritz has received an order from Panel Plus MDF Co. Ltd. to supply pressurized refining equipment and chip washing systems for MDF (medium-density fiberboard) production lines I and II at the Hat Yai mill, Thailand. Start-up is scheduled for September 2017, as the company says in the press release received by Lesprom Network.
Andritz will deliver a chip washing system with pre-steaming bin for line I, which will process 100% rubber wood as raw material. For line II, whose raw material input will be a variable mix of 80-100% rubber wood and of 0-20% mixed hardwood, Andritz will supply a chip washing and pressurized refining system with a capacity of 30 bdmt/h.
Andritz pressurized refining systems feature highly efficient pre-steaming, excellent dewatering in the plug-screw feeder, and low specific energy consumption by the overall system.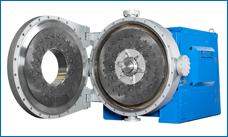 Panel Plus is a leading international company for the production of particle board, medium-density fiberboard and melamine impregnated papers that are used as wood substitute materials for various applications.
Andritz Pulp & Paper is a leading global supplier of equipment, systems, and services for the production and processing of all types of pulp, paper, tissue, and cardboard.