Posted 七月 11, 2016
Arbor Forest Products has invested GBP 2.8 million ($3.6 million) in a new MDF production unit that will double its capacity. The new MDF production unit is currently being installed at its New Holland headquarters, and production will commence in August, as the company says in the press release received by Lesprom Network.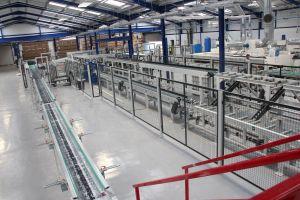 The investment furthers its aim to become a leading supplier of MDF mouldings to the UK market.
Managing director Jason Ostler explained: "In 2014, we invested in an MDF production unit that was the most advanced line of its time, to support the company's 'Warehouse On Wheels' service, which enables the delivery of products by a single vehicle.
"We recognised that simply offering all products on a single vehicle was not enough; Arbor Forest Products needed to specialise in each product in order for the service to be attractive, and a first rate MDF production unit was essential to helping us achieve this aim.
Arbor Forest Products is a wholesale building materials products firm specializing in lumber and rebar sales.