Posted 八月 10, 2016
Dr. Georg Winkel has been appointed as Head of Resilience Programme at European Forest Institute (EFI). Dr. Winkel will start in his position at the EFI Bonn office in the beginning of 2017.
Dr. Winkel has extensive background in analysing forest policy in different regions of the world and drawing on a rich set of analytical approaches and methods. He has a large-scale international research experience, with a vast focus on the interrelation of forest and environmental policy. He has published extensively and is a very sought after speaker. Currently he works as a Head of Research Programme "Forest for Society" at EFI.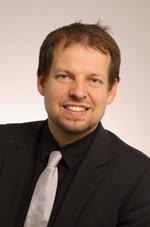 The Resilience Programme will be led from its new office in Bonn to be launched in early 2017 and it will be instrumental in putting into action the new EFI Strategy which is currently under revision.
The Programme aims to advance knowledge on the role of European forests as a green infrastructure in a global change context, delivering key ecosystem services connected to climate improvement, biodiversity, water and soil resources.