Posted 八月 31, 2016
Holtec to supply its first tree lengths handling line to Merensky Sawmill in Weza, South Africa, as the company says in the press release received by Lesprom Network.
The cutting line is designed for a capacity of 9 cuts / min and equipped with the Holtec lengths stopper table. Bars of up to 3,0 m are fed parallel to the tree length and both infeeds join onto the measurement and sorting chain conveyor.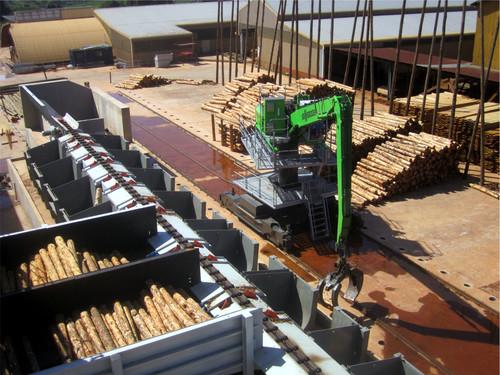 Besides the sorting into bins, Merensky has the possibility to sort directly onto the sawmill infeed. In addition to the feeding via crane it ensures a continuous material flow according to the demand of the sawmill.
The line is designed for more than 300,000 cubic metres per year and handles logs from 2,4 m – 24 m length.
Holtec GmbH is an equipment manufacturer for log processing and crosscut systems for lumber packages.