Posted 十月 5, 2016
James Jones showed off a brand new Volvo FH 500 tractor and trailer unit at APF 2016. The new vehicle has been modified to incorporate all the latest safety features including satellite tracking, five on board cameras for all round driver vision and an overhead high voltage cable detector.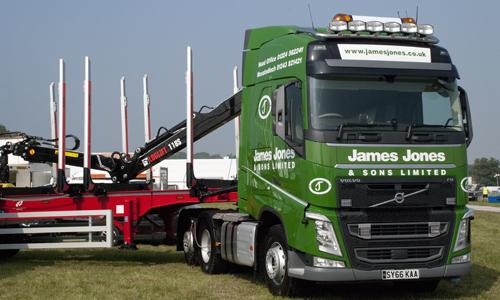 In addition a TIREBOSS central tyre inflation systerm has been fitted to help protect forest track surfaces, as is the case will all James Jones log trucks. The trailer is equipped with a Loglift loader and cab and will be based at the Mosstodloch sawmill in Morayshire.
James Jones & Sons Ltd is the UK's most diversified, family owned timber processor.