Posted 九月 23, 2016
Konecranes signed a frame agreement with Finnish industrial service company Efora Oy. According to the agreement Konecranes will deliver Agilon material management systems to Efora's largest units in Finland.
This year, seven Agilons will be installed in Stora Enso's pulp and paper mills maintained by Efora. The Agilon system will be used for storing and handling critical spare parts and managing the automated supply chain.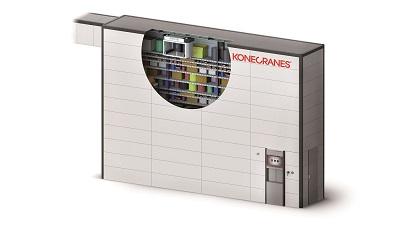 For the last 1.5 years Efora has already piloted an Agilon system in its unit in Oulu. The pilot project included developing best practises in storing and ordering parts needed in the maintenance of the paper mill. The Agilon was also integrated into Efora's and Stora Enso's enterprise resource planning system.
Owned by Stora Enso, Efora Oy was established in 2009 as an industrial service company specializing in maintenance and engineering services. The company provides on-going maintenance contracts, engineering and specialist services especially for paper and board production lines, pulp mills, sheeting lines, power generation for mills and saw mills.
Agilon is a material handling solution consisting of a net portal, user access points, a shelving system, and robots that travel within the shelving.