Posted 九月 7, 2016
Monadnock Paper Mills, Inc. welcomes Will Fuller as Vice President Business Development. In this new position, he will pursue client-focused partnerships and identify new product opportunities as the company continues to expand its global presence and adapt to meet market needs.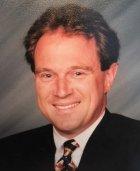 Fuller joins Monadnock from Transilwrap where he managed national accounts driving revenue growth for the company. Prior to this, he served as Regional Sales Manager establishing distribution contracts for wide format digital products at Neenah Paper as well as Sales and Marketing Director for Hazen Paper Company growing its profitable luxury packaging line.
Founded in 1819 and based in Bennington, New Hampshire (USA), Monadnock Paper Mills, Inc., manufactures environmentally responsible performance papers for commercial printing, packaging and technical applications.