Posted 十月 3, 2016
Toscotec has been chosen to supply ST Tissue in Franklin, Virginia, with the widest Steel Yankee ever to be manufactured. ST Tissue F-5 machine will be converted to produce bathroom tissue and kitchen towel, as the company says in the press release received by Lesprom Network.
The current paper machine configuration, consisting in a forming section, nip-press section, dryers section and Reel drum, will be converted to dry crepe tissue machine keeping the existing fourdrinier and redesigning the nip-press section to felt run arrangement which includes new Toscotec dry end equipment.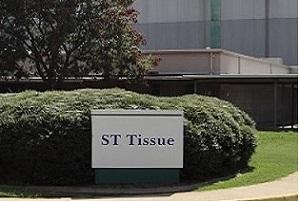 The TT SYD-12FT, second generation rib design, fits the customer needs thanks to the high drying capacity performance and energy saving concept which includes Toscotec's Patented Head Insulation.
All the existing drying drums will be removed, and a new Toscotec tail feeding system will be provided and installed between the Toscotec Steel Yankee and the existing pope reel.
Toscotec is a turnkey supplier to the global tissue industry.