Posted 十月 18, 2016
Valmet will supply a multifuel power boiler and flue gas cleaning system to the Japanese company JFE Engineering (JFEE). This is Valmet's first multifuel boiler delivery to the Japanese market.
The value of the order is about Euro 40 million. Installation work is scheduled to start in 2017, and the plant will start up during the first half of 2019.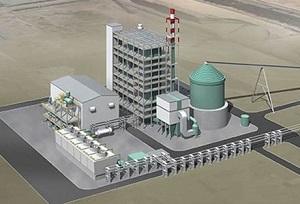 The boiler will be installed for MPM Oji Eco Energy Corporation (MOE) at the Mitsubishi Paper Mills Limited plant in Hachinohe city, Aomori prefecture in Japan. The new boiler plant will enable MOE to achieve a stable power supply at extremely high thermal efficiency while significantly reducing CO2 emissions. All the electricity generated will be supplied to the grid companies based on Feed-In-Tariff scheme in Japan.
Valmet's delivery includes a biomass-fired 75 MWe CYMIC boiler and flue gas cleaning system. The annual output of the Hachinohe power plant will be approximately 5.3 million kWh and the main fuels to be used include wood chips, palm kernel shell and coal.
Valmet is the leading global developer and supplier of process technologies, automation and services for the pulp, paper and energy industries.