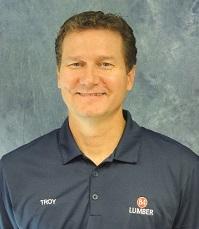 84 Lumber has announced the hiring of Troy Dally as the company's new chief procurement officer (CPO). Dally will oversee purchasing, pricing, cost forecasting, inventory, national sales, and specialty purchasing and delivery services, as the company says in the press release received by Lesprom Network.
Dally brings more than 25 years of experience in sales, purchasing and supply chain to his new role. He previously served as a senior vice president at Lowe's for eight years, spending the majority of his time in merchandising. In that role, Dally managed up to $26 billion in purchasing across eight product divisions that included lumber, millwork and building materials. He also directed numerous process-improvement initiatives for the company's stores and support services that resulted in operational efficiencies.
Dally will spend his first several months at 84 Lumber visiting stores across the country and learning the company's culture. As CPO, he will focus on better understanding and improving the company's systems and processes and helping 84 Lumber continue to be a leader of change in the industry.
84 Lumber is an American building materials supply company.