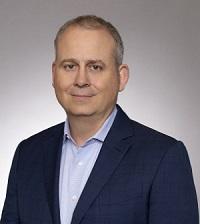 Armstrong Flooring
, Inc. has appointed Michel Vermette, President, Residential Carpet at Mohawk Industries, as President and CEO and a member of the Board, effective Sept. 11, 2019.
Armstrong Flooring
Chairman Larry S. McWilliams, who has served as interim President and CEO since May 3, 2019, will remain Chairman of the Board.
Mr. Vermette will join the company after a successful career spanning more than two decades at Mohawk Industries, where he served in multifaceted positions across the company's finance, investor relations, sales and marketing and business development operations.
Mr. Vermette was named President, Residential Carpet at Mohawk Industries, in February 2019, where he was responsible for the market strategy, product development, manufacturing and innovation of the residential carpet business in North America. In this role, Mr. Vermette set the group's product and manufacturing direction, improving the company's service and overall customer satisfaction.
With the appointment of Mr. Vermette, the Board will consist of eight directors.
Armstrong Flooring, Inc. is a global leader in the design and manufacture of innovative flooring solutions.