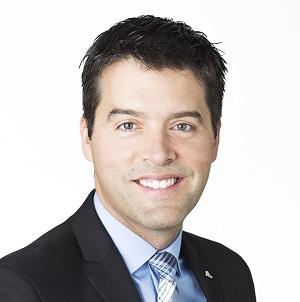 Cascades has announced a change in leadership for the company's Tissue Group: Jean-David Tardif will take over from Jean Jobin as President and Chief Operating Officer.
Mario Plourde, President and CEO of Cascades, thanked the outgoing President of the Tissue Group: "On behalf of all the Cascaders, I would like to thank Jean Jobin today for his outstanding years of service to our company. I would also like to wish him best of luck in his future endeavours. We have selected the person best prepared and best equipped to take on the challenge of being his successor: Jean-David Tardif."
With a bachelor's degree in mechanical engineering and an MBA, Mr. Tardif first joined Cascades in 1997. His career path has led him to work successively for each of the company's three groups. In the Tissue Group, he was Vice-President, Consumer Products, from 2013 to 2017. Since December 2017, he has held the position of Vice-President, Operations for Cascades Containerboard Packaging.
Founded in 1964, Cascades offers sustainable, innovative and value-added packaging, hygiene and recovery solutions.