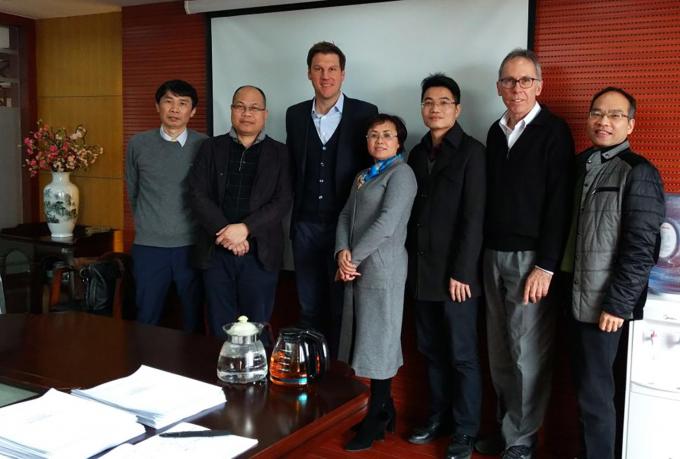 Dieffenbacher will build a state-of-the-art THDF plant for Guangxi Lelin Forestry Development Co. Ltd. near Nanning in Guangxi province of China by June 2019, company announced. The plant will produce the ultrathin boards ranging from 1 to 5 mm in thickness for use by furniture makers. Eucalyptus wood will be the main raw material.

"
Dieffenbacher
is the clear market leader in China and offers superior technologies, especially in the field of thin board production," said Wei Mingkuai, President of Guangxi Lelin.
The THDF plant will include a wide range of Dieffenbacher equipment, including a PROjet system that uses up to 15% less glue than conventional blow-line gluing systems, a CPS+ continuous press, sifter, forming station, forming line and finishing line.
Image: Signing the contract. From left to right: Liu Shouhua (General Manager, Dieffenbacher Beijing), Wei Mingkuai (President, Guangxi Lelin), Christian Dieffenbacher (member of the Management Board, Dieffenbacher), Tang Liling (CFO, Guangxi Lelin), Deng Guichuan (General Manager, Guangxi Lelin), Georg Rahm (Sales Manager, Dieffenbacher), Huang Rongsheng (Sales Manager, Dieffenbacher Beijing).