Fanis Papakostas has been appointed Chairman of the European Tissue Association (ETS). He will take up his new role in July 2017 after a year of service as a Vice-Chairman. He succeeds Roberto Berardi who will step down as Chairman after more than 10 consecutive years of outstanding service and who will continue relating to ETS from an advisory role as an Honorary Chairman.
A specialist in tissue, Fanis Papakostas has spent 30 years in professional management and consulting, holding senior roles with Unilever, Beiersdorf and Kimberly-Clark where he has served as General Manager Greece, France, and later promoted to V-P Europe covering the South and Central European countries.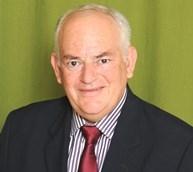 Commenting on his appointment Fanis Papakostas said, "ETS undertakes important work in showcasing the benefits of tissue paper and I look forward to continuing to promote these messages. My activities will continue to aim to add value to what ETS delivers to its member companies, to their customers and of course to the tissue paper product users."