Posted April 15, 2019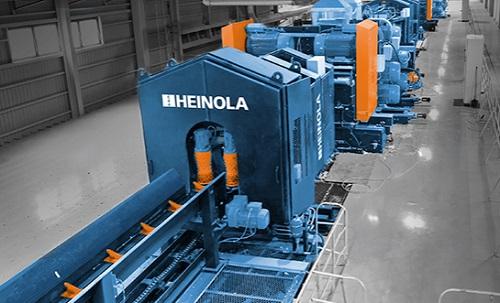 Heinola is building a full-profiling sawline for Vostok Resurs in Russia. The sawline is part of a larger delivery of an entire sawmill. The lead supplier of the new sawmill is Heinola's sister company Hekotek. Installation is planned for summer this year and the new line will start production in the autumn, as the company says in the press release received by Lesprom Network.
The line is a contemporary high-speed line, which can saw conifer logs, diameters starting from 120 mm. Initially, the line will have a total capacity of around 250,000 cubic metres of lumber a year. The line will be controlled by one operator assisted by contemporary Heinola automation.
In April 2019, work on assembling the machinery has been completed, test runs in Heinola, Finland and deliveries to the customer's factory in Russia have been completed.
Heinola Sawmill Machinery Inc. is the only supplier in Finland concentrating on development of high-quality drying kiln technology.