Glen Instone has been appointed Senior Vice President and CFO of Husqvarna Group. He will assume his position on November 1, 2018, as the company says in the press release received by Lesprom Network.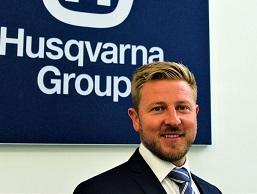 Glen Instone, currently Vice President (VP) Global Sales & Services, Husqvarna Division, has been working at Husqvarna Group since 2006. He has held various positions within the Group including VP Finance of the Husqvarna Division, VP Finance Europe, Middle East and Africa as well as VP Finance of Manufacturing, Logistics & Purchasing. Before joining Husqvarna Group, Glen Instone was the financial controller of Electrolux Outdoor Products UK, BE and NL.
Glen holds an Accounting & Finance degree (BA Hons) of University of Teesside, UK.
Husqvarna Group is a global leading producer of outdoor power products and innovative solutions for forest, park and garden care.