Posted April 16, 2019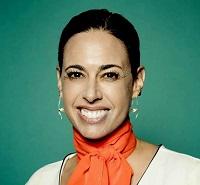 Louisiana-Pacific Corporation (LP) announced that Robin Hirsch Everhart has been named to the position of Senior Vice President, Chief Human Resources and Transformation Officer. In her new role, Everhart is responsible for all human resources functions and will play an integral role by ensuring a strong linkage between the company's transformational goals and its HR programs.
Everhart will lead LP's overall organizational effectiveness and transformational change management. She has a critical liaison role in leveraging key capabilities of LP's consolidated HR strategy, compliance and shared services teams while having direct strategic oversight of partnering with the CEO and other LP teammates to deliver on the organization's annual operating plan as well as its long-term growth strategy.
Everhart joins LP from Cintas Corporation, where she served in a variety of strategic and operational leadership roles over the past 14 years, including most recently as senior vice president and chief diversity officer. Prior to Cintas she held senior corporate compliance roles at Winn Dixie and The Home Depot.
Everhart fills the vacancy created when Tim
Harnett moved to Entekra, a company in which LP is a major investor, where he is a senior vice president of operations.
Louisiana-Pacific Corporation is a leading building solutions company that invents, manufactures and delivers uniquely engineered, innovative building products.