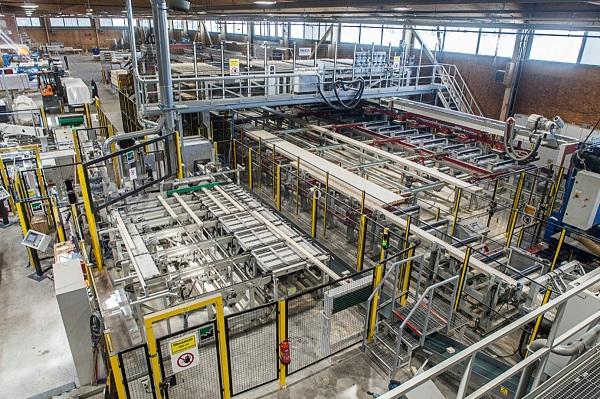 Estonian laminated timber specialist
Palmako
AS has introduced an innovative glulam production line at its Kavastu factory, as the company says in the press release received by Lesprom Network.
"The new solution will make the production line logistically complete, the whole production will be faster and more flexible. The entire process is optimized and managed using specialized computer software, which minimizes losses during storage and internal logistics," explains Rain Raudsepp, CEO of Palmako.
The new line enables the production of glulam beams up to 18 meters long and up to 1280 mm high.
The new investment is worth Euro 12 million of which Euro 2 million came from the Cohesion Fund of the European Union through the Environmental Investment Center (EIC).
AS Palmako is Estonia's leading manufacturer of garden log cabins, glulam and machine rounded timber products. Palmako's product range also includes timber frame houses and heating pellets. AS Palmako is part of Lemeks Group which is Estonia's biggest timber and forestry concern.