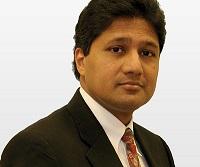 Roseburg Forest Products announces that Anurag Gupta, former CEO and C-suite executive and an advisor and consultant to private equity firms, has joined the company's Board of Directors. Mr. Gupta replaces David Johnson, who retired from the board after 13 years of dedicated service, as the company says in the press release received by Lesprom Network.
Mr. Gupta has nearly 30 years of multi-industry experience in domestic and international business environments. He was CEO of Global Data Services at TBG AG, a private equity firm based in Zurich, Switzerland. Mr. Gupta previously served as executive vice president of the consolidated markets and solutions division at IHS Markit. He also served as president of Ingram Micro Mobility business in Europe, the Middle East and Africa, and served as president of BrightPoint in Europe, the Middle East and Africa, responsible for over $2.5 billion in revenue business.
He joins Roseburg Board Chairman Allyn Ford and Board members Eric Ford, Judith Johansen, Grady Mulbery, Ronald Parker, and Rod Wendt.