Posted July 13, 2018
Coastland Wood Industries Ltd. chose Springer-Microtec to supply the line, which exceeds the capacity of two existing infeed lines, as the company said in the press release received by Lesprom Network.
The new plant includes everything from the infeed deck (for logs up to 18 meters long), Nicholson debarker, and 8 saw transverse merchandizing system, through to the interface that connects the line to the existing sorting system.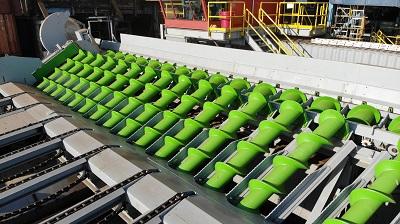 With the support of the proven Springer screw technology, Microtec PLC and controls, as well as Logeye multi-sensor log scanners, the system is capable of producing 26,000 2.6m short logs per day.
Coastland Wood Industries Ltd., located on Vancouver Island on the west coast of Canada, is a world-leading manufacturer of veneer.