Posted März 8, 2018
A.Celli Paper upgrades TM 1 with new slitting section at Kimberly Clark's Kluang Johor mill in Malaysia. In July 2017, after the first step of upgrade for new motorization with sectional drive transmission and the addition of the 3rd axial unwind stand performed during 2016, A.Celli Paper's Customer Service team installed and successfully concluded the second step of upgrade on a tissue winder (combining winder AC820) from the 1980s.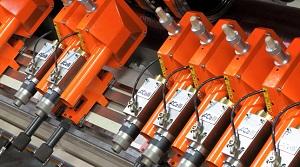 The intervention, which entailed updating the slitting unit with modern knives, allowed the customer to improve the quality of the cut.
A.Celli Paper is a specialised supplier of high-technology turnkey tissue plants.