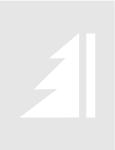 Russian sawlog and pulpwood export in Q1 2013
Market researchOctober 2013In Russian
WOOD EXPORT FROM RUSSIA IN THE 1Q OF 2013
10 July, 2013
PDF; Russian: 250 Euro; English: 350 Euro
Numbers: 29 pages, 23 charts, 10 tables, 2 diagrams
Summary:
- Russia decreased logs supply to China by 21.1%. China's share in Russian wood export fell to 50%. The supplies to South Korea and Japan decreased by 35.8% and 19.1%, respectively.
- Wood export to Finland grew by 96.8%, in January of 2013 the export volume to Finland almost equaled with export to China.
- Russian timber fell in price: with growth of the volume by 3.4%, the value of export fell by 12.0%.
- There is consolidation in the export: the number of exporting companies decreased by 22% during the year, while the share of the top 15 suppliers increased by 12 percentage points
-The highest average price in the Q1 of 2013 was for roundwood supplied to Japan, the lowest - for roundwood supplied to Finland.
Contents
The Summary 3
The Russian wood export trends 4
The main export directions 6
The main exporters 15
The main exporting regions of Russia 28
Have a question?
You need tailored market research?
Why choose Lesprom Network?
Large selection

More 15 years of wood markets research

Trusted by the best

Leading companies in the woodworking industry buy their research from us
Our clients