Posted 八月 4, 2016
BSW Timber has become the first UK sawmiller to generate electricity from biomass fuel with the commissioning of a GBP 2.5 million ($3.3 million) Combined Heat and Power (CHP) boiler at its Carlisle mill, as the company said in the press release received by Lesprom Network.
The state-of-the art 3.2 MW CHP Boiler is now operational and forms the latest phase of BSW's GBP 11 million ($14.5 million) investment programme in biomass energy across its mills in the UK and Latvia.
The Carlisle plant will provide heat for the kilns, treatment plant, and offices whilst also producing electricity to be used in the sawmill production process. The CHP plant was delivered in partnership with biomass experts Dallol Energy.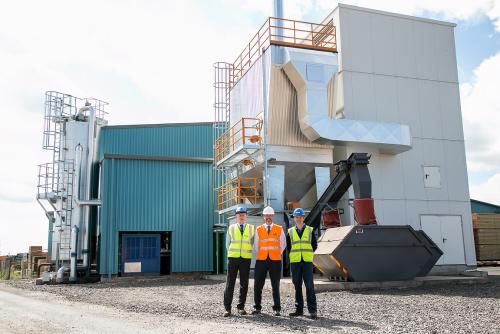 BSW Timber's CEO Tony Hackney said: "Our investment in biomass technology means that we are now saving more than 12,500 tonnes of CO2 (3,421 tonnes carbon) each year, across the business."
He added: "Adopting biomass technology as a heating solution has delivered both financial and environmental benefits in parallel with of BSW's ambitious growth plans, with all plants set to create a return on the initial investment within two to three years.
BSW Timber is the UK's largest consumer of home-grown sawn softwood timber consuming almost 2 million tonnes each year.