Posted 七月 5, 2016
Bandit Industries has appointed John Mocny as CEO, as the company said in the press release received by Lesprom Network.
Mocny joined the Bandit team in February 2016, bringing decades of engineering and management experience from previous leadership roles with General Motors and Caterpillar.
Bandit owners Mike Morey Sr., Dianne Morey and Jerry Morey remain involved with the operations and management of the company. Jerry Morey continues to serve as president of Bandit Industries.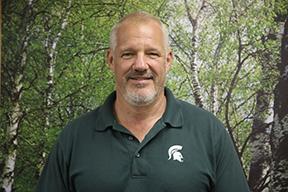 "We decided to bring in a CEO to take better advantage of the opportunities before us, and to help take Bandit to another level," said Bandit Industries President Jerry Morey. "It was important for us to find someone with exceptional leadership experience, but also someone who understands the manufacturing side and can relate to our customers. John is also a Michigan native, and he shares the pride we have in our community and our state. He's a down-to-earth leader and with him on-board, Bandit is poised to have our best year ever in 2016."
Founded in 1983, Bandit Industries, Inc., is among the largest global manufacturers for wood and waste processing equipment, including hand-fed brush and whole tree wood chippers, stump grinders, track carriers, horizontal grinders, specialty yard equipment and skid-steer loader attachments.