Posted 十月 4, 2016
Fosber S.p.A. and Spanish company Baviera Steam Systems sign a strategic agreement. An integral part of the agreement sees the introduction of Baviera's RAS (Remote Assets Service) system in to the Fosber corrugator line, as the company says in the press release received by Lesprom Network.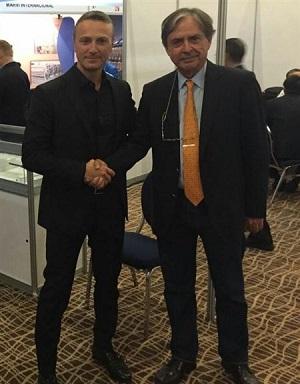 This on-line monitoring system ensures that all aspects of the steam system are operating correctly and efficiently, optimising all the heat transferring cycles along the complete corrugator line. This guarantees maximum steam plant & corrugator performance, optimises energy efficiency and also provides an integral certification and set of complete documentation furnished exclusively for Fosber.
The principal benefit of this formal alliance is that it will bring thirty years of experience and expertise of the Spanish company into the core of the Fosber corrugator as well as the plant wide system. Technically this is a huge advantage in terms of specialisation and guaranteed quality thanks to Baviera's historic and plant-wide universal experience. This differentiates this new approach from normal market practices where businesses tend to develop steam systems internally without such a global plant overview.
Fosber is a leading global supplier for the design, construction and installation of complete lines as well as individual machine units for the production of corrugated board packaging.