Posted 九月 2, 2016
Louisiana-Pacific Corporation (LP) appoints Ozey K. Horton Jr. to its Board of Directors effective immediately. Mr. Horton will stand for election at the annual meeting of the corporation in May 2018, as the company said in the press release received by Lesprom Network.
Mr. Horton, 65, is Director Emeritus at McKinsey & Co., and a member of the Board of Directors of Worthington Industries, Metso Corp. and the Dabbagh Group Holding Co. Ltd.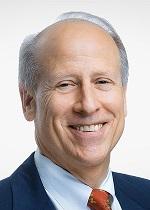 "Ozey's diverse international experience in a variety of manufacturing industries and his expertise in mergers, acquisitions and his career-long expertise in strategic formation and implementation will be assets to our board and management team," LP Chairman Gary Cook said.
Louisiana-Pacific Corporation is a leading manufacturer of quality engineered wood building materials including OSB, structural framing products, and exterior siding for use in residential, industrial and light commercial construction.