Posted 十月 6, 2016
Mac Papers announced Matt Adams as the new general manager (GM) for the company's Jacksonville branch, effective January 1. In his new role, Adams will oversee all branch operations, including sales, customer service, warehousing, trucking, supply chain management and delivery logistics in Northeast Florida and Southeast Georgia. Adams succeeds Randy Royall, who will retire at the end of the year after more than 44 years with Mac Papers.
Following Mac Papers' decade-long initiative to diversify the company's core business offering, Adams will be responsible for growing the branch's business across its four lines of business: paper and print, packaging, facility supplies and office products. He will oversee the branch's sales operations, including the hiring, training, performance management and continued development of the branch's 13-person sales force.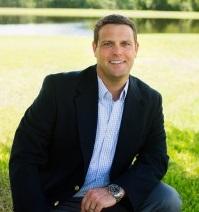 Additionally, Adams will assume responsibility for logistics, distribution and supply chain management, ensuring the branch increases inventory efficiencies, operates safe warehousing, executes strategic procurement programs and streamlines delivery logistics for customers.
Mac Papers is one of the largest wholesale distributors in the Southeast U.S. The company is a distribution partner for paper and print, packaging, facility supplies and office products.