Posted 八月 26, 2016
The Nordic Investment Bank (NIB) and the Finnish state export credit agency Finnvera Oyj have signed a 9.5-year loan agreement on a $225 million (Euro 199 million) facility that will be on lent to a eucalyptus pulp mill project in Brazil, as the company said in the press release received by Lesprom Network.
The funds will be used to finance a new pulp production line developed by the Brazilian forestry company Fibria Celulose S.A. The new pulp production line, Horizonte 2, will be located in the company's existing facility in Três Lagoas in the state of Mato Grosso do Sul, south-western Brazil.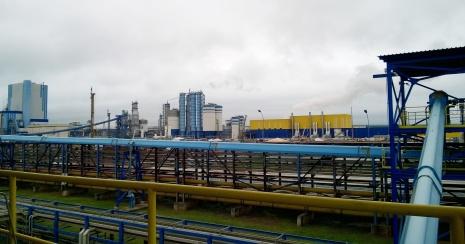 Horizonte 2 will be the second largest eucalyptus kraft bleaching pulp production line in the world. The new line will more than double the capacity of the Três Lagoas facility to over 3 million tonnes of pulp a year. The line is expected to start production in the 4Q 2017.
Industrial manufacturers in NIB's member countries will supply equipment to Horizonte 2. The deliveries include e.g. wood yard, fibre line, white liquor plant, recovery boiler and evaporation equipment.
"The forest industry is one of the most important sectors for Finnvera's export financing. The Fibria project promotes equipment exports by the Finnish technology industry. We are pleased that NIB has enabled us to expand our funding," says Pauli Heikkilä, CEO of Finnvera.
NIB's loan will be onlent to Fibria through Finnvera that contributes a total of Euro 383 million to the project and participates in an international pool of financiers that also includes Brazil's development bank BNDES, the regional fund Fundo de Desenvolvimento do Centro-Oeste and commercial banks. The total investment amounts to approximately $2 billion.
Fibria Celulose S.A. is the world's leading eucalyptus pulp producer.