Posted 六月 30, 2016
Nyqvist Såg och Hyvleri AB is a family-owned planing mill and one of SCA's oldest subcontracting partners. Nyqvist Såg och Hyvleri AB has invested in a new planning mill in Sweden, which means that they can now produce larger volumes for SCA, as SCA Timber Supply Skandinavien says in the press release received by Lesprom Network.
The new equipment is currently being installed and the facility is expected to be up and running in August.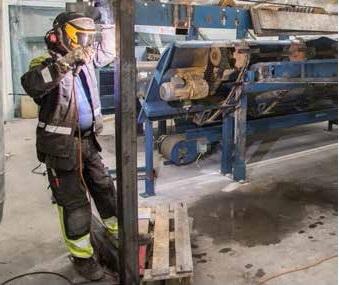 "We thought for a long time about whether we should invest. We eventually made the leap and decided to invest a large sum. Now we can put the collaboration with SCA on an even firmer footing and triple our capacity to plane and finish the products. It feels fun and exciting to be facing this huge opportunity," says Leif Nyqvist, part-owner of Nyqvist Såg och Hyvleri AB.
Nyqvist Såg och Hyvleri offers a wide range of products such as mouldings, cladding and tongue and groove.