Posted 九月 21, 2016
The company PAPCEL signed a contract for delivery of a new rewinder and refurbishment of the existing rewinder with its strategic partner from India, as the company said in the press release received by Lesprom Network.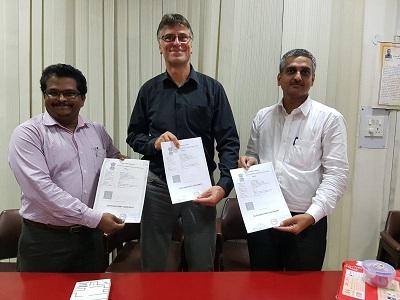 The delivery of rewinders is following the existing project for the above mentioned partner, where PAPCEL is carrying out a complete refurbishment of two paper machines.
PAPCEL is a Czech company which produces machines and technological equipment for the paper industry. It offers paper machines; waste paper processing, chemical pulp refining, broke processing, and wood pulp sorting lines, as well as lines for processing of nontraditional fibers, such as mineral, synthetic, and fibers.