Posted 八月 1, 2016
Siempelkamp received an order from Action Tesa in India. Action Tesa ordered a forming and press line including a 8' x 27.1m ContiRoll® press as well as other components, such as the sifter, cooling and stacking line, and a high-stack storage system, for an MDF-/HDF plant.
The contracting party is Belaji Action Buildwell in New Delhi, a company of the Action Group which has already applied several innovations in the area of wood-based material production in India. Examples include the first MDF/HDF plant for thin boards and the largest particleboard plant.
"We are looking forward to enhancing our scope of supply with a plant according to the well-known German level of quality and to expanding our technological ad-vance," says Vivek Jain, Director Action Tesa.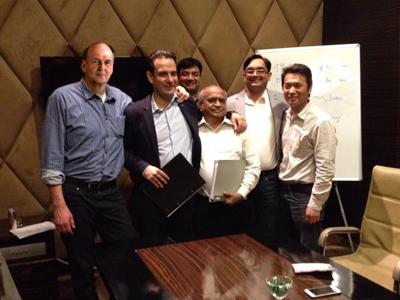 "What makes this order particularly pleasing is the fact that Action represents a driver of in-novation in the wood-based materials industry. The corresponding demands on partners and suppliers are also high. We satisfy these needs reliably with our ContiRoll® technology," adds Samiron Mondal, Managing Director at Siempelkamp Maschinen- und Anlagenbau.
The installation is scheduled to begin mid-2017. After startup and acceptance, the new Siempelkamp plant will manufacture boards with a thickness ranging from 2 to 35 mm. The plant is designed for a daily capacity of 750 cubic metres.