Posted 十月 6, 2016
Paper Converting Machine Company (PCMC) announces that Stefano Spinelli has joined the company's North American-based operations from PCMC Italia, its operations in Lucca, Italy. In his role as global product and applications leader, he will work with sales, engineering and marketing to enable the company to further strengthen its foothold in the global tissue market.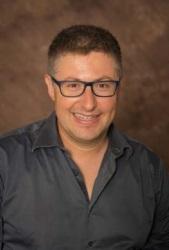 Spinelli joined PCMC Italia in 2010, where he served as the leader of research and development.
"We are very excited to welcome Stefano back to the United States," said Jason Hillsberg, sales director of tissue converting. "Having significant international experience, Stefano unifies our work between our Italian and North American teams, allowing us to provide truly the best global solutions."
PCMC isv a leading supplier of high-performance converting machinery for the global tissue, nonwovens, package printing and envelope manufacturing industries.