Posted 七月 1, 2016
VPK commissioned a new rotary die cutter and a flexo folder gluer at its Rigid sites in Desborough, UK and Limerick, Ireland, as the company said in the press release received by Lesprom Network.
The 4-colour Göpfert Evolution installed at Desborough, UK, is one of the most accurate flexo die cutters on the market right now. It has a maximum speed of 15,000 sheets per hour, adding 14 million m² board to the site capacity. To ensure maximum productivity, the machine has been fitted with pre-feeder, breaker and palletiser.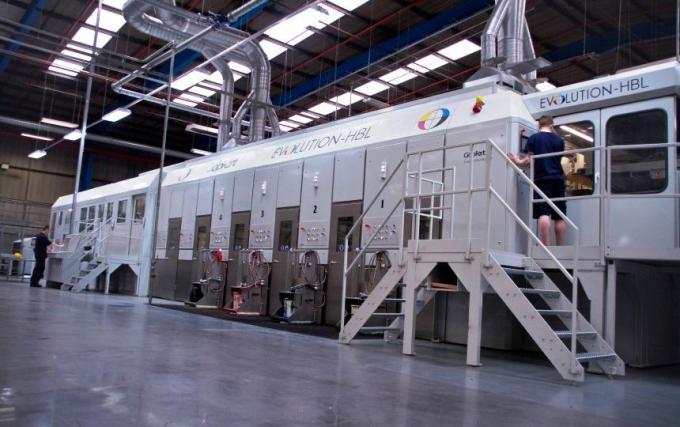 "Installing this machine is just one more step in ensuring we have mirrored operations on our Selby and Desborough sites," explains Julian Freeman, Sales & Marketing Director for the Rigid Group. "Establishing mirrored operations secures our business continuity, part of the overall VPK strategy, and it improves service for our customers."
This is the third Göpfert flexo diecutting line to be installed in the UK by Rigid Containers. In addition to the new line at Desborough, the company runs two Göpfert machines at its site in Selby, Yorkshire.
After the acquisition of ICS Europaks last year, several investments have been made in Rigid's site in Limerick, Ireland. New software for plant scheduling and shop floor data collection was rolled out, reception area and office space were renovated, Rigid branding was installed.
The most significant investment for enhancing the plant's productivity has been the installation of a Bobst FFG 924 NT, with Bobst prefeeder, in-line Mosca bundle strapper and Dücker Corrpal palletising line.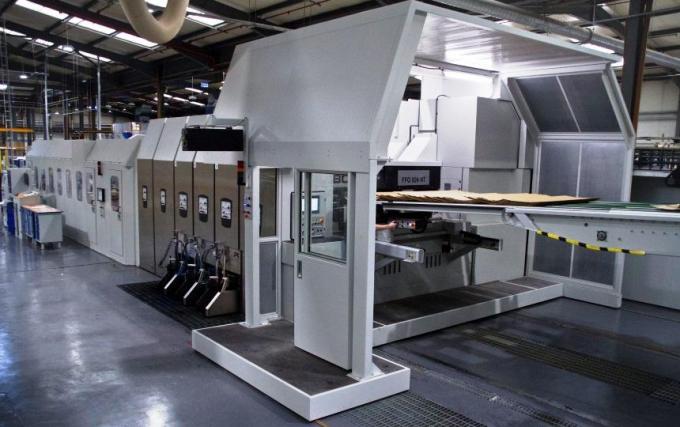 To ensure maximum productivity from the entire converting department, a Dücker end-of-line conveyor system that feeds the finished pallets into a Mosca pallet strapper and poly-wrapping line have been added – every pallet now leaves the site fully shrink-wrapped to ensure perfect pallet presentation at the customer's site.
The new flexo die cutters meet the increasing demand for high quality shelf-ready packaging. The total investment for both printing machines amounts to about Euro 10 million.