Sprachen der Kommunikation
Begleiten Sie Lesprom Network und erhalten Sie Zugang zum vollständigen Profil Rafael Macedo. Es ist völlig kostenlos!
Werden Sie Mitglied der Community Lesprom Network:
| | |
| --- | --- |
| 1. | Sie schließen Sie sich tausenden von Spezialisten im Bereich der Forst -, Holz-und Zellstoff-und Papier-Industrie, die auf den Austausch hier von Ideen, Kontakten und Erfahrungen. |
| 2. | Sie können direkt Kontakt mit Rafael Macedo |
9 marketing tools for forest machine manufacturers
Over the years people studied and developed marketing fields to guide entrepreneurs to advance in their business. Many companies use some those marketing techniques regardless of their theories or in a planned way. The result is not bad, necessarily, but when you know exactly what you are doing it is much better. The basis of marketing is planning, this also includes forest machines producers. Acknowledge who the really customer is, select goals, research market data and apply the most appropriate technique to achieve the desired goal. This can be done within a project with given time and also incorporated as a philosophy by the company.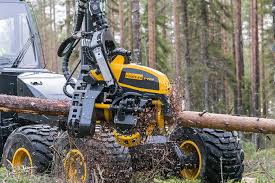 At my post Marketing changes the game for forest machine manufacturers you will finde the basics of marketing. I tried to make it clear how the marketing activity goes far beyond the promotion of products and company. Below, have a look at the list I´ve prepared with makerting areas and tools that bring the best results for manufacturers of harvesting, transportation and biomass equipements.
1) Research
It is the starting point for almost all new marketing actions. Its also a good tool even to confirm that what we are doing is still on track or if it needs adjustments. The research is useful to define the persona (ready the article Buyer Persona), that gives you much more detail than the target audience definition tells us. In general, Buyer Persona embody one or more ideal clients representing all the usual consumers of the brand.
This has to be done with interviews and observation of the behavior of a sample of customers. The research also tells us how is the market, the performance of competitors, their strengths and weaknesses. It also points out wich are the appropriate channels and language to communicate with the customers, what will be the trend and deliver it there first. With quality information is easier hit the bullseye.
2) Content Marketing
This is one of my favorites. You provide content for your client. But it's information of their interests, it's not advertise or a big sale. The company take place of a newspaper, magazine or forestry specialized website. The focus is to produce content that interest to a professionala, service provider, forest planter or large forest owner. The important thing is to select the target or persona audience and deliver the information he or she wants to know. You can talk about technology, proper maintenance of the equipments, how to increase operator productivity, tips to extend the life time of tools, how to operate in rough terrain and so on. What is the advantage of this? The company becomes a reference in the matter. Professionals, and the brand it self, becomes known as a source of knowledge. When possible customer think, "what equipment should I buy to solve my problem?". Guess which brand he or che will remember?
3) Digital Marketing
This is the apple of the eye of the current marketing. Digital includes e-mail marketing, presence in the online world through website, blog (a great channel to generate content, to draw attention of potential customers, generate quality contacts to prospect for sales team ...), profile networks social, advertising on Google, Facebook, Instagram, Youtube ... just to name a few. Best of all, unlike analog, (folder, magazines...) you know if the actions are reaching the right people in the amount that you would like. Besides helping to strengthen the relationship with customers and employees, because there is exchange of information, it is not a one-way road such as television, for example.
4) Outbound Marketing
Outbound marketing is a traditional way to approach the customer. But it got evolved. With the help of digital media we can now get intell of the target-customer, understand the degree of interest and thus achieve the targeted contact, using the best tool. The idea is not to bother them but do business. The best way to understand the concept is to assess whether we are offering solution to a problem to that leadt, which is the beginning of a promissing business, or just forcing a sale.
Outbound marketing is seen as old fashioned sometimes because it is invasive. But digital technologies have made it easier to identify the public who are interested in your product, and digital tools also make it easy to deliver leads quality information for the sales force work on it. This means that the identification of potential customers is the main part, then you must define the method of contact (e-mail marketing, telephone, targeted ad on Google and social networks) and also message content.
5) Inbound Marketing
The client is the one who comes to the company. Pretty cool huh? "So I do not need to do anything, just receive orders?" Hang on, is not that easy. You have to act, stimulate interest, provide interesting and relevant content. Therefore, the main tool for attraction is the marketing content. But there are others. This concept is cool because instead of halting the customer with your message, he or she look for information about your product or company in their time.
The compelling content has the ability to create habit in your Market of interest to visit your blog or website looking for information. Then it opens tge possibility for you to use the famous pipeline sales, which attracts people interested in your content, some of them turn leads, those that that show them selves promissing are qualified and become customers inclined to purchase. This greatly facilitates success of sales team because they get in contact with interested people, not randomly. A potential customer who is in "receptive mode on" is half of a sale. The work does not end after the sale is made. Take actions to measure satisfaction and delight the customer, who becomes a propagator of the brand.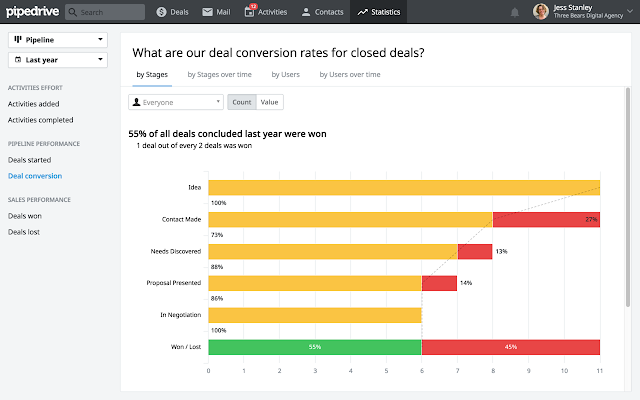 6) CRM - Customer Relationship Management
This tool makes a difference for the team of sales managers and, trust me. There are softwares for the management, but the important thing is to create a culture in the company and a routine action that everyone should fulfill. More than one sector, not only sales, need to understand and participate in the process. The idea is to build and enable the customer's detailed profile access. The manager has instant access to the pipeline of the whole sales team. He or she may know the current value of the negotiations that are in course, what deals were success, those the weren't and why.
The sales team and service know customer preferences, the last purchase, what the value of it for the company, as he likes to be contacted, schedules, recent problems with the equipment, it was resolved quickly, if you are satisfied with the company ... . Imagine directors, technical assistance and sales to these data. By CRM the company can automate processes such as e-mails, customer satisfaction surveys, notices to customers and ultimately sales team or technical assistance that it is time to make an exchange or maintenance of equipment.
Read the article about CRM - CRM Culture organizes the flow of tasks and increases sales
7) Endomarketing
We have to treat well those who work at our side, after all, if the customer is the center of all those who deal with them every day have to be prepared and happy. You have to know how to encourage, empower and engage employees. You can´t expect them to feel proud of the company if the company doesn't give reasons to do so. It's Always a to way relationship. There are techniques ass a good old wall newspaper, for example, for them to be seen, be informed about the course and achievements of the company, see their work recognized. The employee of the month is a classic. Perhaps the picture of a person at the entrance of the company is not so cool, but if he or she wins a trip with family for that employee that stood out its a motivation.
More than benefits, their involvement with the company is a very powerful stimulus. Everyone wants to feel part of something. Pay part or all costs of the a technical qualification course, even if it is outside of that employee performance area, pay him a visit to a major trade show, create a system for suggestions and criticisms. And, of course, show how the company values ​​those who work there. People engaged and recognize that where they work is better than the competition is priceless, and yet, this reflects positively on the work quality and individual produtivity.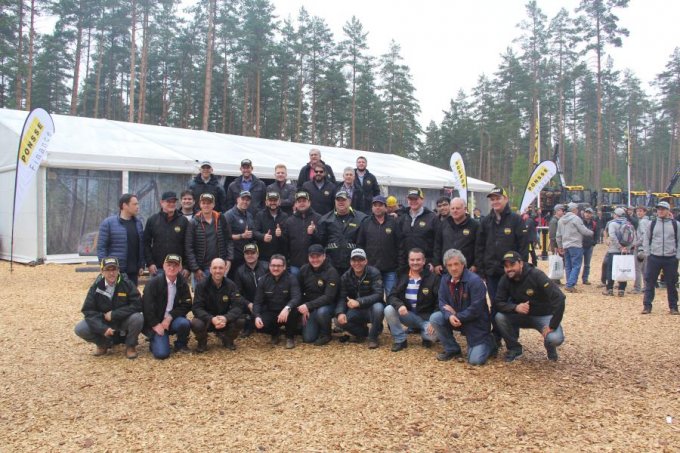 8) Experience Marketing
Ignites the excitement to get loyal clients, this is the goal. Experience marketing make use of actions, events, surprises that make the customer create emotional relationship with the brand. When he is moved he gets proud to see and use the colors of the brand in your company. A promotion tour to the headquarters industry is cool, even better if it is in another country. Large forestry machines manufactures use this resource, I have participated of those action and saw the impacta t the costumers. But just few companies that do that, always multinational companies that have great resources. You can do the same with smaller budget, just be creative. The important thing is to cause a goode feeling in the consumer when he remembers the experience and your brand.
9) Relationship Marketing
This is easy to define, but not Always that easy to accomplish. Basically is to create long-term customer relationships. It depends on several factors and a loto f the employees behavor. A bad experience or sloppy service may be enough to put it all down the drain. I bet you know a history (or even went through) about a customer that stopped buying of a company not because the product got bad, but because he was not well served or waited a feedback that never came. Satisfaction surveys are great thermometer to identify weaknesses and also observe what pleases the clients. Much of it is applied in endomarketing also serves to amplify the relationship with the customer. He needs to feel valued, well attended and satisfied with the product or service.
To learn more visit http://marketingflorestal.com.br, I´m wating to share experiences.
Kommentare