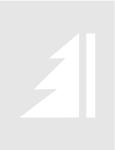 Overall results of Russian forest products industry in 2006
MarktforschungFebruar 2007
Analytical report
Overall results of Russian forest industry in 2006
Language: Russian
Date of issue: February, 28, 2007
Number of pages: 80
Quantity of tables – 48, quantity of figures – 48
Type of document: Electronic document
Price of Inglish version: EUR 400
The report will include analyze of external economic activity - dynamics of export and import volumes of main kinds of production.
This report is destined for specialists of forest and pulp-and-paper industries. It's also interesting for professionals making investment decisions in forest industry.
Industry's general economic review
- gives reliable current information about results of industrial and economic activities of forest industry in Russia in general and by branches
- defines progress trends of the industry, of internal and external situation
- gives information about operating capabilities and financial performance
Contents
1. Russian economy state of affairs in 2006;
2. Russian timber sector in 2006;
3. Logging industry;
4. Timber-processing industry:
4.1. Sawn timber;
4.2. Fiberboard;
4.3. Chipboard;
4.4. Plywood;
5. Pulp and paper industry
5.1. Pulp;
5.2. Paper:
5.2.1. News print;
5.3. Cardboard;
5.4. Paper bags;
Appendix. Realized and planned investments projects on modernization and introduction of new production capacities at forest industry enterprises
Contact information
Sources used:
Holding companies, enterprises

Administrations of constituent entities of Russian Federation

Federal state statistics service (Rosstat)

State customs committee of Russian Federation (GTK RF)
Ministry of economic development and trade of Russian Federation

Independent rating agency FIRA
Haben Sie eine Frage?
Sie benötigen maßgeschneiderte Marktforschung?
Sagen Sie Uns Ihre Wünsche
Warum wählen Sie Lesprom Network?
Große Auswahl

Mehr 15 Jahren von Holz markets research

Das Vertrauen der beste

Führende Unternehmen der holzverarbeitenden Industrie kaufen Sie Ihre Forschung aus uns