Posted July 12, 2017
International technology Group Andritz has received an order from Vajda Papír to supply a complete tissue production line for its mill in Dunaföldvár, Hungary. Start-up is scheduled for March 2018, as the company says in the press release received by Lesprom Network.
The order comprises a PrimeLineCOMPACT VI tissue machine with steel Yankee and shoe press as well as a complete stock preparation system, including pumps, automation, electrification, all auxiliaries, and services.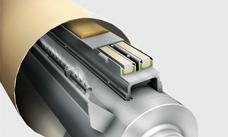 The stock preparation system includes an FSV pulper, which is equipped with the latest design of energy-saving rotor, three proven ANDRITZ double-disc TwinFlo refiners, a ModuScreen CP protection screen with rotating cylinder, and a low-energy ModuScreen HBE headbox screen.
The Andritz tissue machine has a design speed of 2,200 m/min and a width of 2.74 m. It is equipped with a PrimePress XT Evo, the latest Andritz shoe press technology. PrimePress XT Evo ensures both improved dewatering and better product quality, thus reducing the need for thermal drying. As a result, the energy demand of the tissue machine with shoe press is substantially lower.
Vajda Papír operates tissue production mills in Hungary and Norway and covers the complete tissue product range.
Andritz Pulp & Paper is a leading global supplier of complete plants, systems, equipment, and comprehensive services for the production and processing of all types of pulp, paper, tissue, and cardboard.