Posted December 6, 2017
International technology Group Andritz has received an order from Mariysky Pulp and Paper Mill in Volzhsk, Russia, to upgrade the existing stock preparation line of PM 1 with state-of- the-art equipment for thickening and high-consistency refining. Start-up is scheduled for the 3Q 2018, as the company says in the press release received by Lesprom Network.
Andritz will modernize the existing two-stage, low-consistency refining process, which will achieve a significant improvement in the final product. The installation includes a ModuScreen CP, an Andritz Twin Wire Press with shredder, as well as an Andritz high-consistency 1C refiner to significantly enhance the sack paper properties.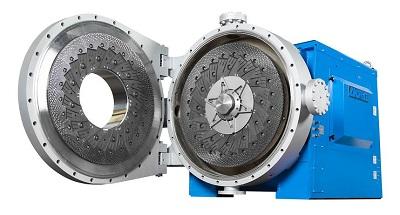 The existing Andritz low-consistency TwinFlo refiner, supplied in 2015, will remain in the layout. Engineering, training, and advisory services for mechanical installation work, commissioning, and start-up are also part of the Andritz scope of supply.
The sack paper production line has a capacity of 175 bdmt per day and uses a mixture of unbleached hard- and softwood as raw material.
Mariysky Pulp and Paper Mill is a well-known Russian supplier of paper products, such as wrapping paper, sack paper, writing paper, packaging paper, and corrugated board.