Posted July 17, 2017
Fast Pak Packaging of Manchester, England has installed a second Redline diecutter, as Diecut UK said in the press release received by Lesprom Network.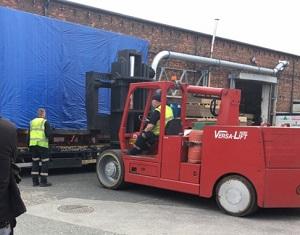 The new 1700 x 1200 size diecutter stands next to the existing Redline 1900 x 1300 they installed 3 years ago. Fast Pak, a fast turnaround sheet plant with 50 employees have now doubled their capacity in flatbed diecutting.
Preston-based Diecut UK, suppliers of packaging, print and print finishing machinery.