Posted July 3, 2017
Kasper Skuthälla is the new CEO of Rottneros Packaging. Kasper has a long experience from the European paper and board packaging market, where he's had sales, management and business development roles, as the company says in the press release received by Lesprom Network.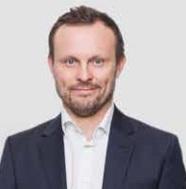 Most recently Kasper has worked for two startup companies focused on launching novel fibre based packaging offerings to the market. Prior to joining Rottneros, Kasper has worked with SCA, Metsä, Mayr-Melnhof, A&R Carton and FreeForm Packaging.
Rottneros produces pulp at two mills in Sweden. The third business area, Rottneros Packaging, manufactures bio-based food packaging.